Course - ME318 - Computer-Aided Product Creation
Duration - 10 weeks, Winter 2020
Skills - 3D modeling, CAD, CAM, CNC machining
Software - SOLIDWORKS, Autodesk HSMWorks
Over the previous summer, I had interned at Schlumberger as a manufacturing engineer. One of my projects involved improving communication between CNC programmers and machinists. After months of observing these two roles, I decided to take this course in order to gain hands-on experience with designing for manufacturability, creating NC files, and operating a CNC machine. My two main projects were a bottle opener and a kitchen knife sheath. Please visit the 
course blog
 for more information about my design rationale and step-by-step manufacturing process.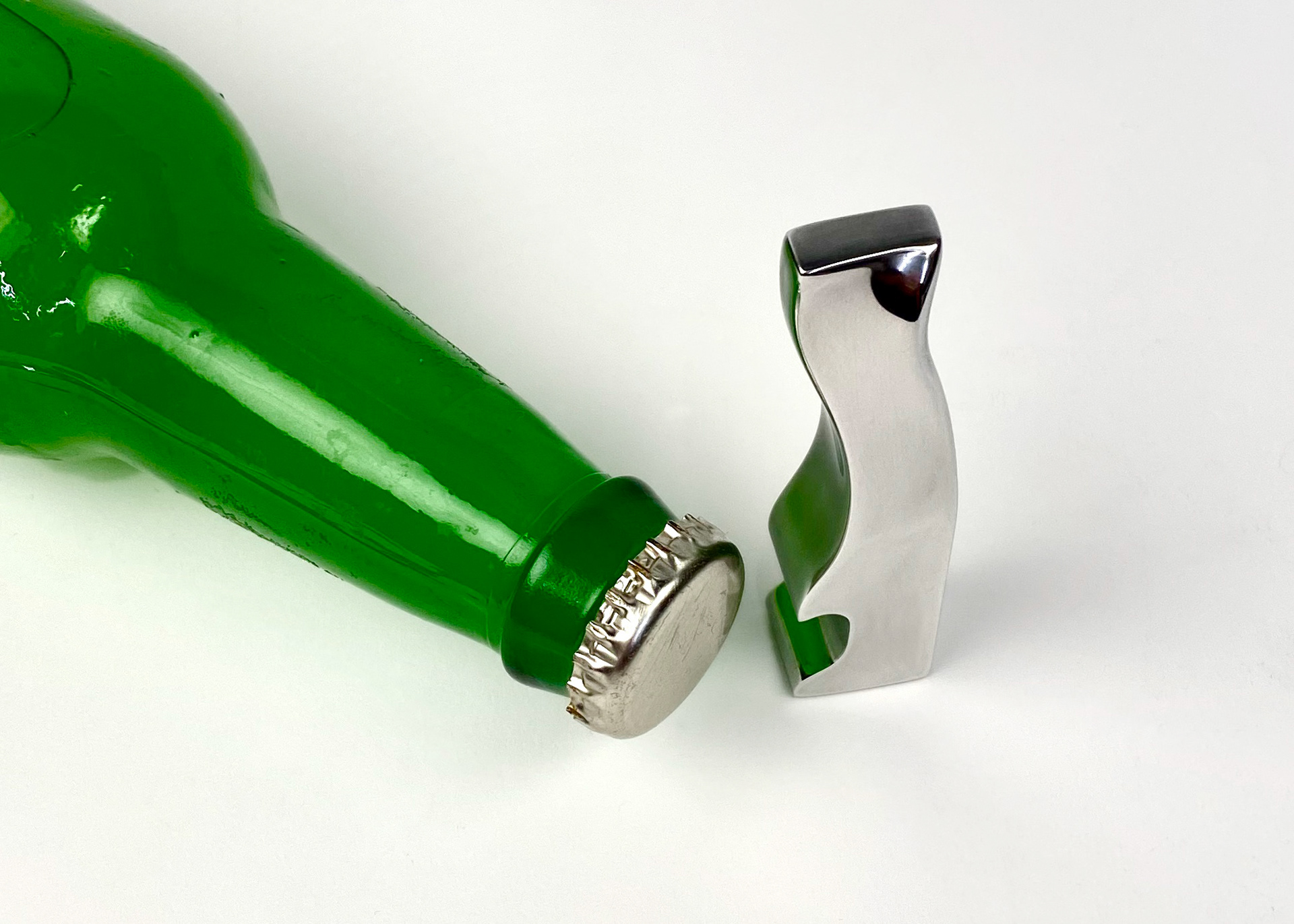 My first project was a bottle cap opener based on my favorite author. I eventually settled upon a Great Gatsby themed design. Its shape mimics the life of the main character who transitions from humble origins as James Gatz to the successful businessman that is Jay Gatsby. Likewise, this bottle opener is made out of an affordable material, aluminum, that is polished to appear more expensive and impressive than it actually is.
While I had experience making 3D models and manually machining based off of an engineering drawing, this was my first time selecting tool paths and generating G-code to be run on a CNC machine. I had to think critically about what tools I would use and how I would fixture my material during the machining process. 
I experienced a minor mishap during the machining process. I could not find a particular tool on the shop floor, so I switched from a 4-fluted to a 2-fluted end mill and updated my CAM file accordingly. Unfortunately, I did not realize that the wrong tool was chosen for my final finishing operation, hence the large scratch that was left by the tool holder. Luckily, I noticed that the machine was behaving rather suspiciously and was able to pause the operation before the situation became dire. Then, I re-uploaded the finishing operation to the CNC machine, double-checking to ensure that the ball end mill (not the flat end mill) was selected. While this was a humbling learning experience, much frustration and sanding could have been avoided by triple checking my setup sheet and staying calm throughout the process.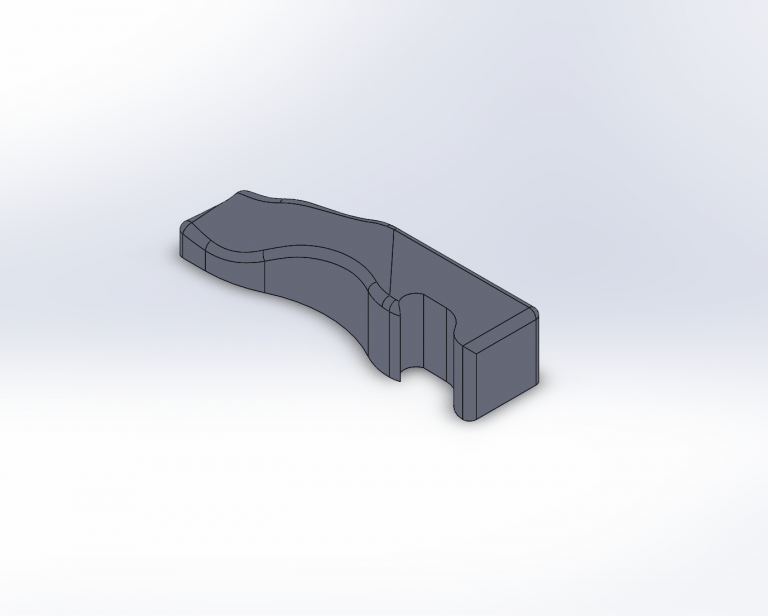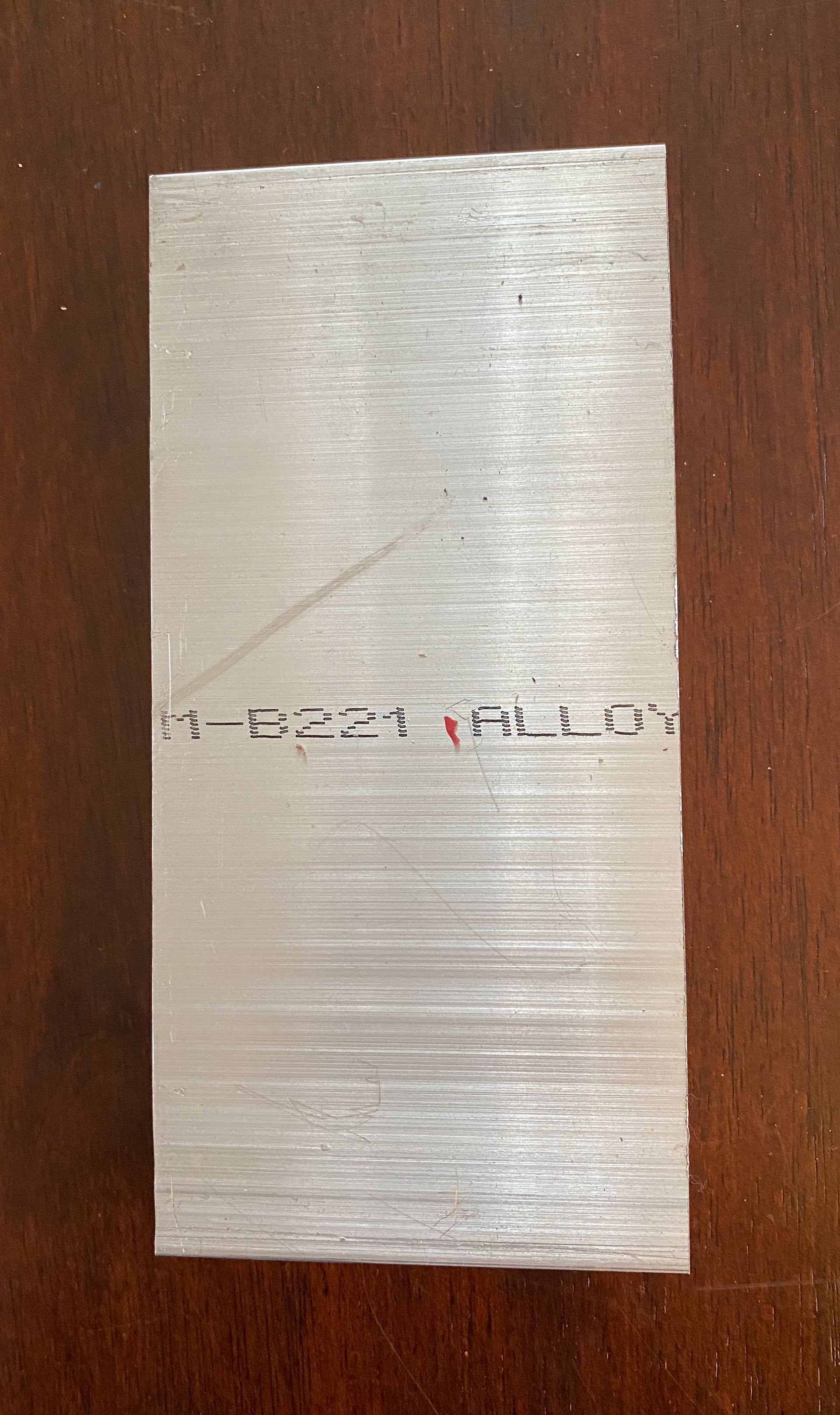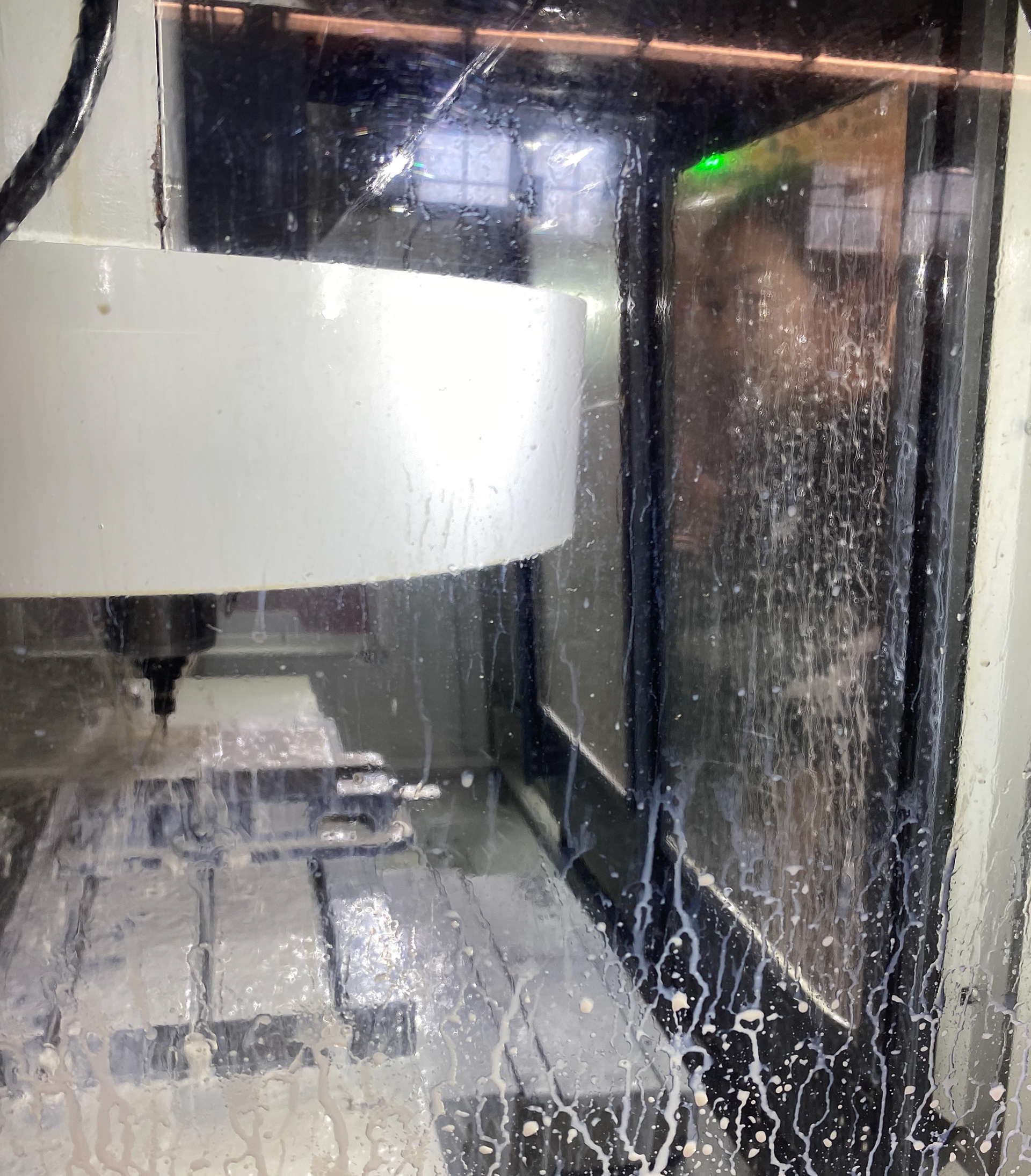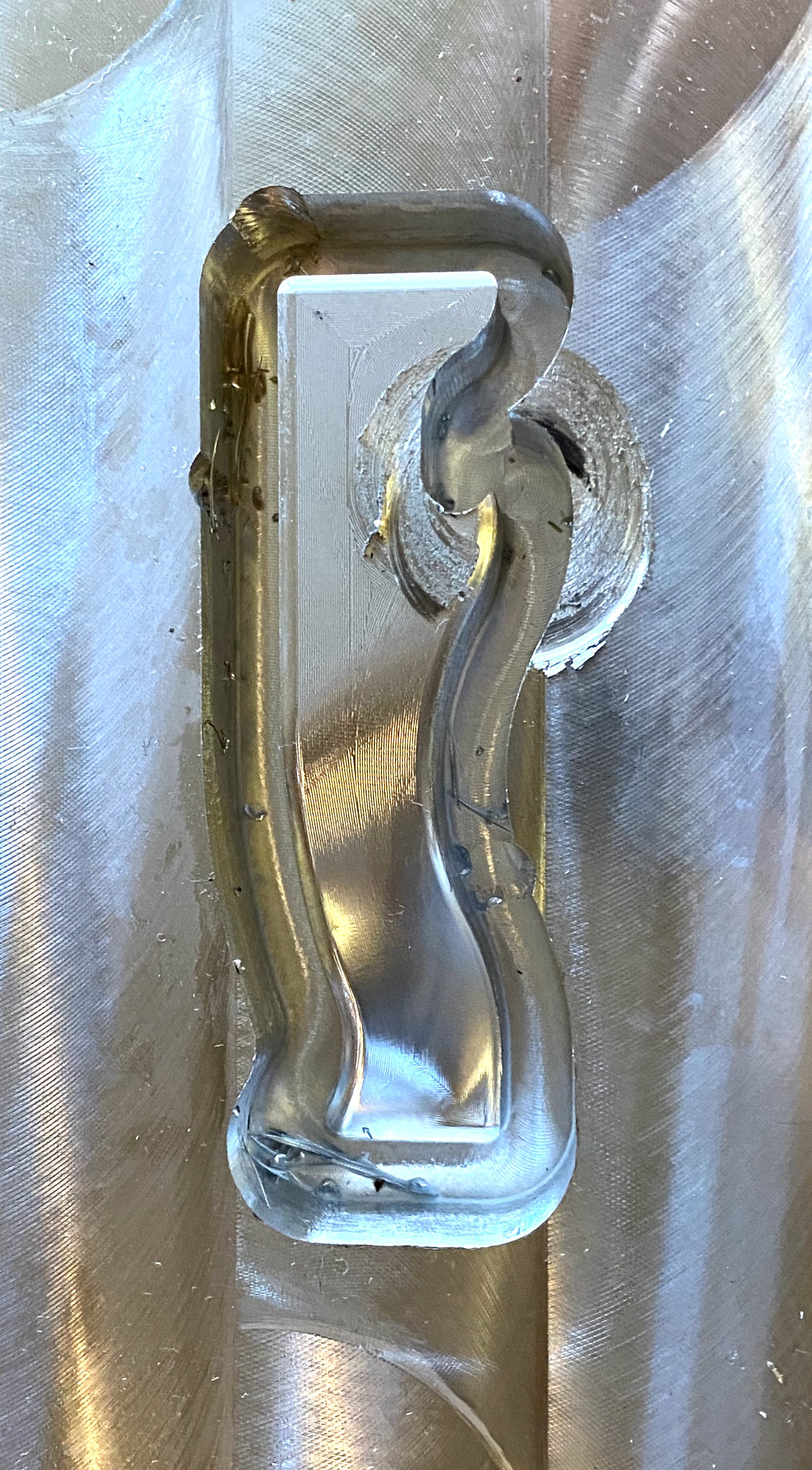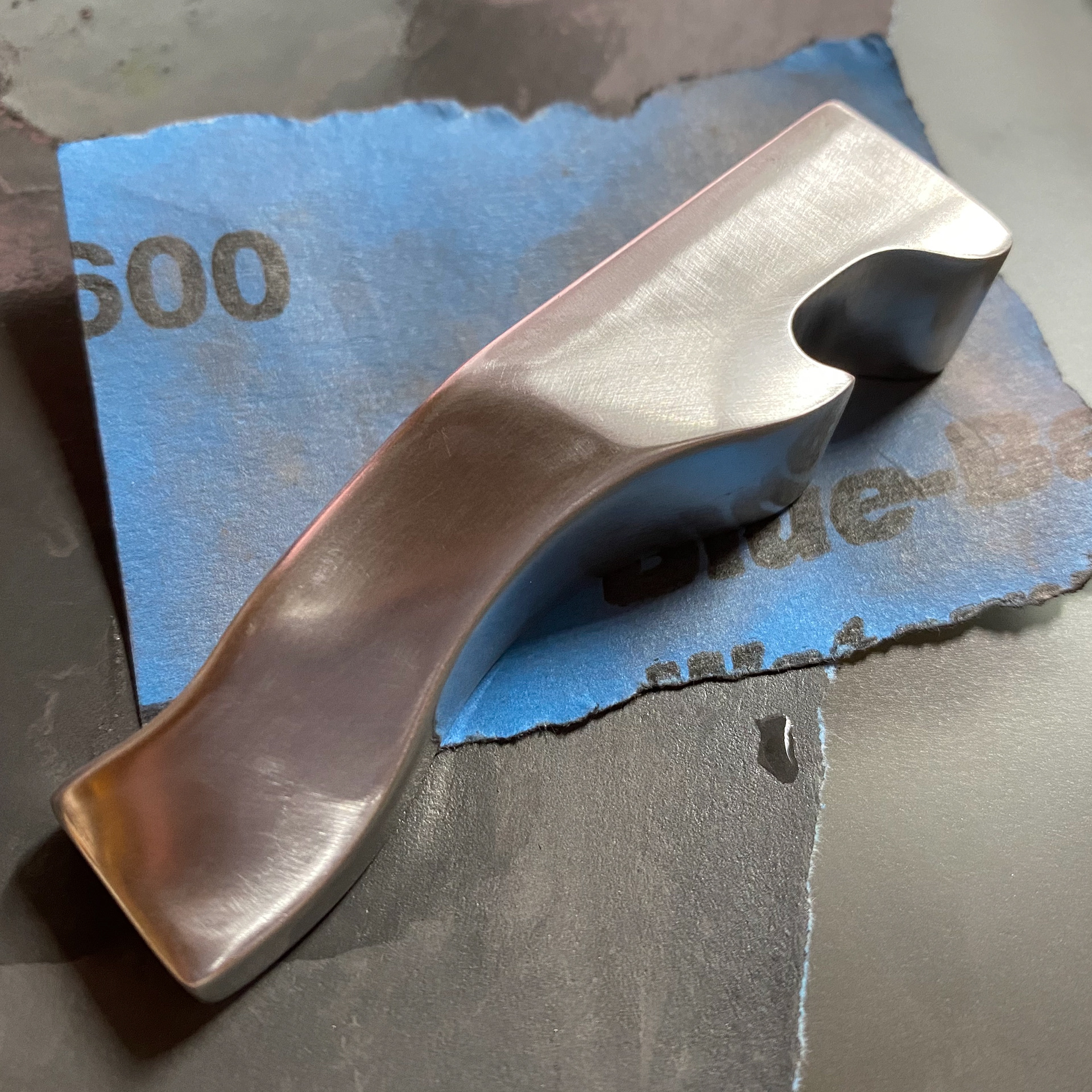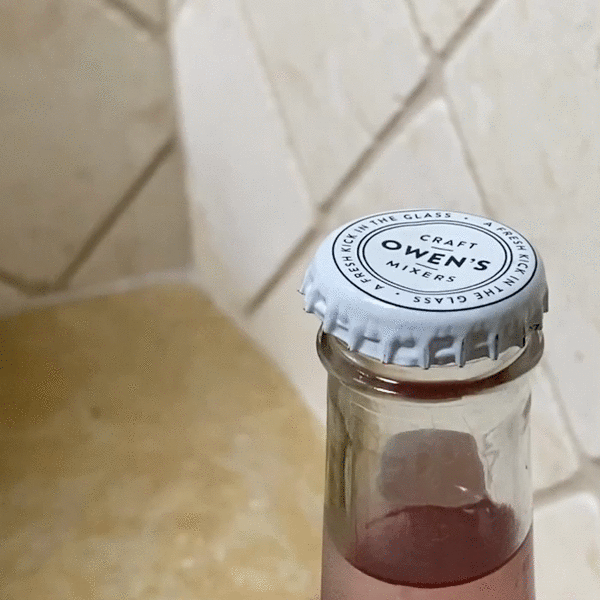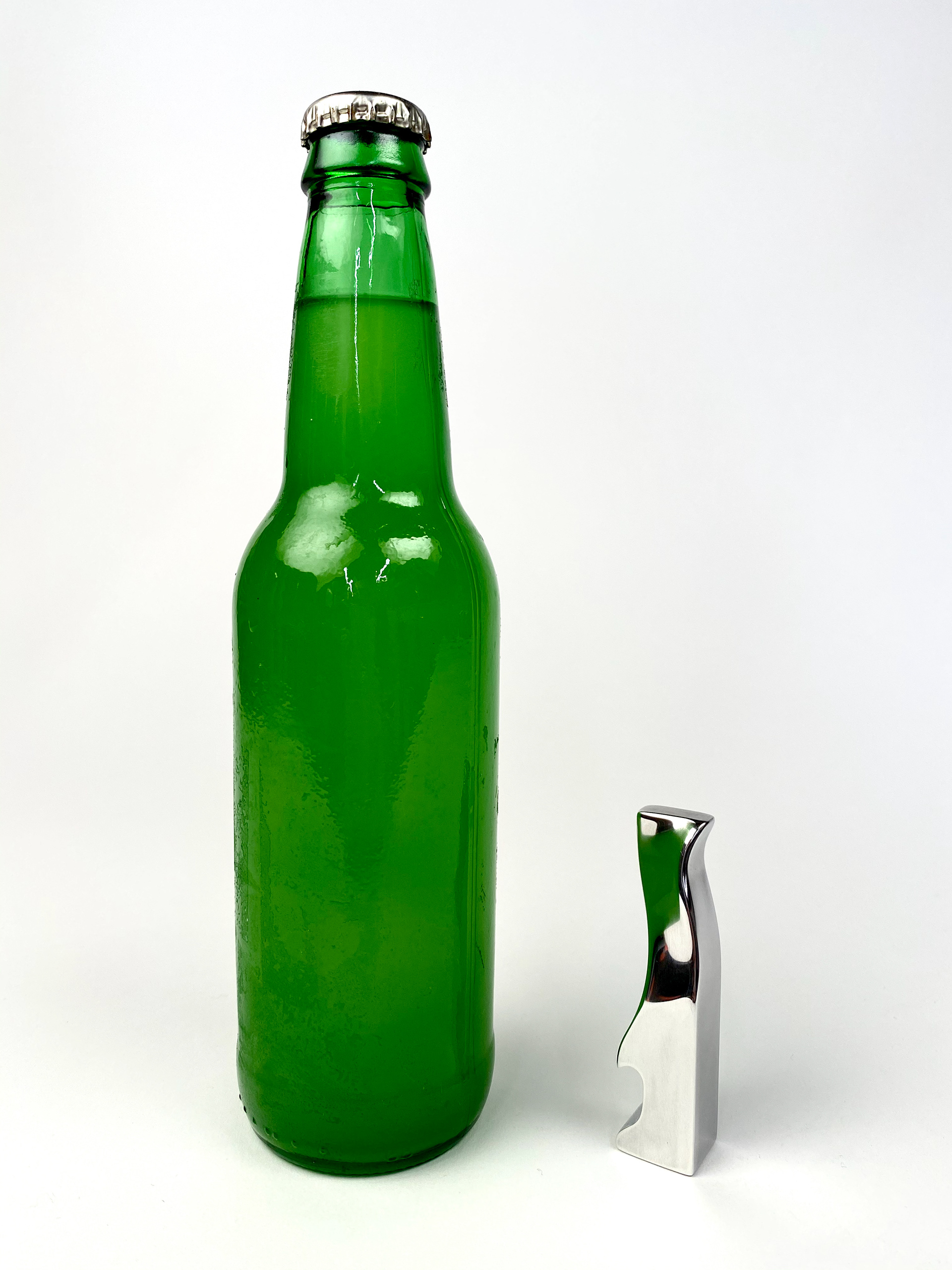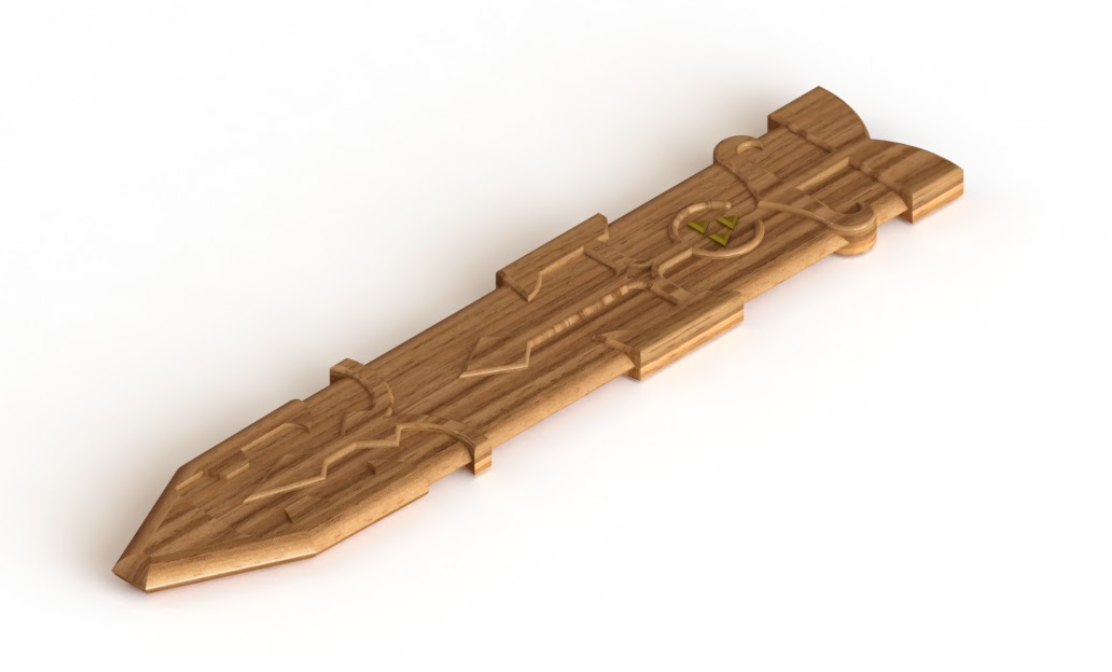 The final project had an extremely open-ended prompt, which allowed me to create whatever I wanted. This led to a kitchen knife holder based on Link's master sword from the Legend of Zelda. Unfortunately, COVID-19 forced the machine shop (as well as all other on-campus facilities) to shut down. Thus, I was unable to actually manufacture this part.
On the bright side, I was still able to think laterally, refine my CAD models, and dedicate time toward understanding CAM software. I simplified my design such that all three parts could be machined within 2-3 shop sessions. Since smaller tools tend to be more fragile, I made sure that any fine details could be machined with a ⅛" end mill. My main workholding solution was the vise. I decided to use tabs for my wooden parts, since wood can be easily sawed and sanded. Meanwhile, I planned to use a thin web for my brass triangles since only the finish on the upper half of each triangle mattered, while the bottom edges would be embedded in the wood. 
Overall, I had a great time learning about machining, tooling, workholding, lateral thinking, and communication through this course.