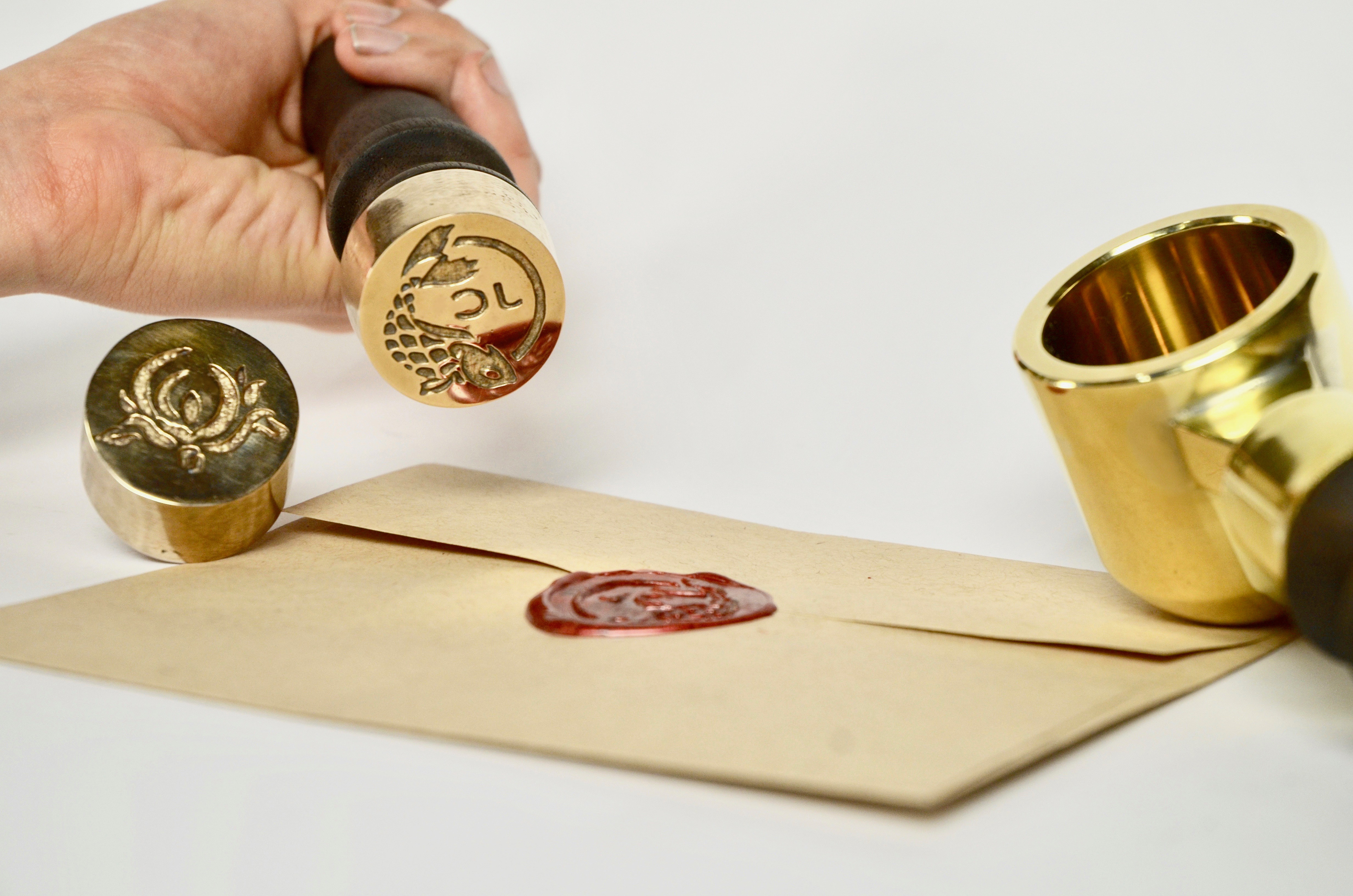 Course - ME203 - Design and Manufacturing
Materials - brass, bronze, silver, steel, walnut
Skills - rastering, casting, milling, turning, brazing

Through this experience, I was able to practice a wide array of manufacturing techniques and bring a project to life from concept to creation. 
I designed my wooden pattern board to handle two stamp molds at a time, so that I could halve the number of times I had to cast. I redesigned these molds several times to ensure that any fine details (i.e. letters, fish scales) would not collapse in the sand mold and ruin the bronze casting. 
If I were to redo this project, I would redesign my pouring cup to have a thinner bottom layer in order to  melt the wax over a candle with greater time efficiency. 
—win '17