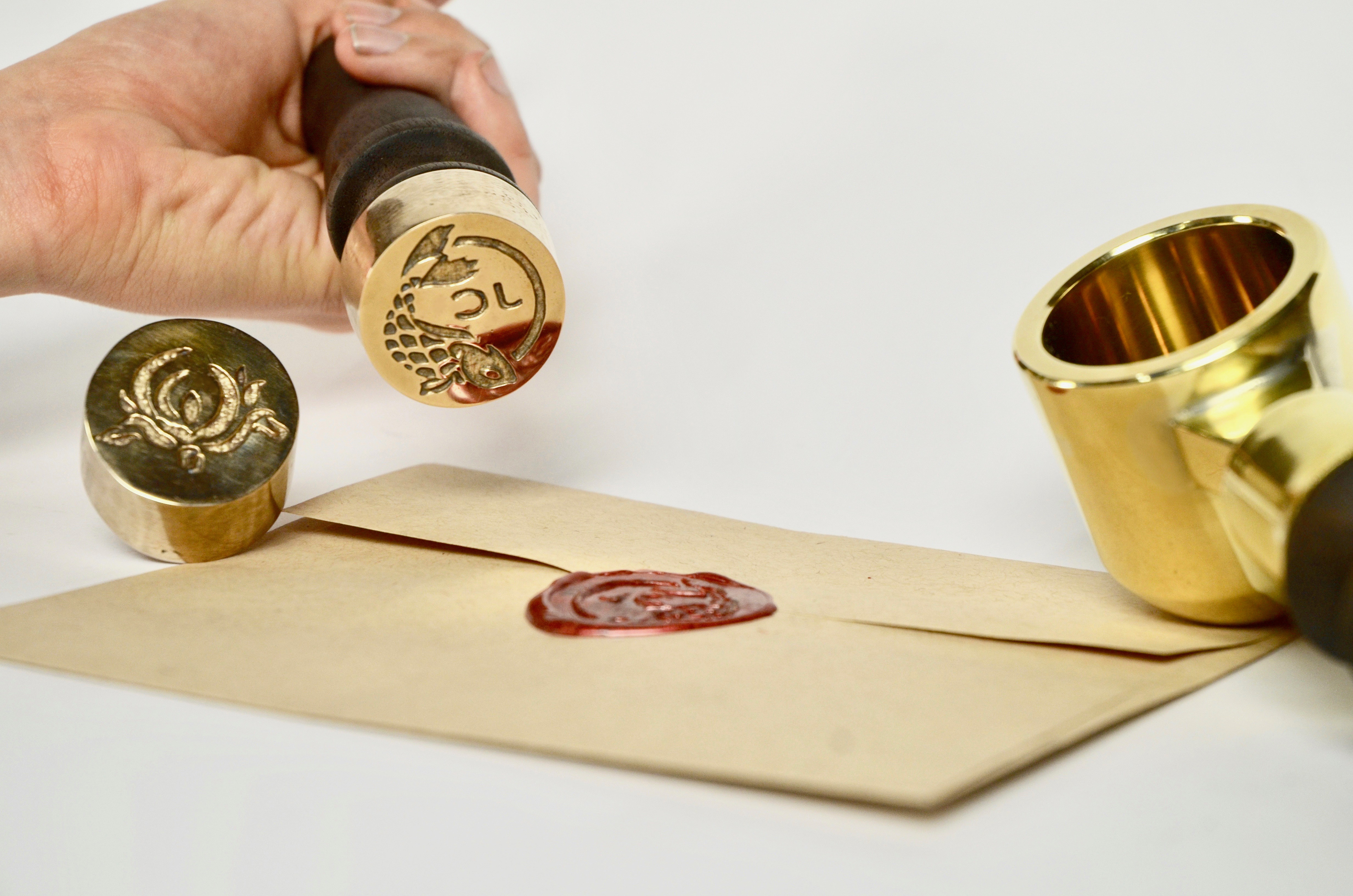 Course - ME203 - Design and Manufacturing
Duration - 2 months, Winter 2017
Materials - brass, bronze, silver, steel, walnut
Skills - rastering, casting, milling, turning, brazing, polishing
Through this experience, I was able to practice a wide array of manufacturing techniques and bring a project to life from concept to creation. The final product successfully captured and enhanced the letter-sending experience by taking into account the wax melting process, the personalization of stamp designs, and the satisfaction of sealing an envelope.
I designed my wooden pattern board to handle two stamp molds at a time, so that I could halve the number of times I had to cast. I redesigned these molds several times to ensure that any fine details (i.e. letters, fish scales) would not collapse in the sand mold and ruin the bronze casting. The pouring cup consisted of a brass cup and lug that were brazed together. Both the interchangeable stamp heads and the pouring cup could screw into wooden handles with a threaded insert. 
If I were to redo this project, I would redesign the thickness of the pouring cup to increase heat transfer to reduce the wax melting time.