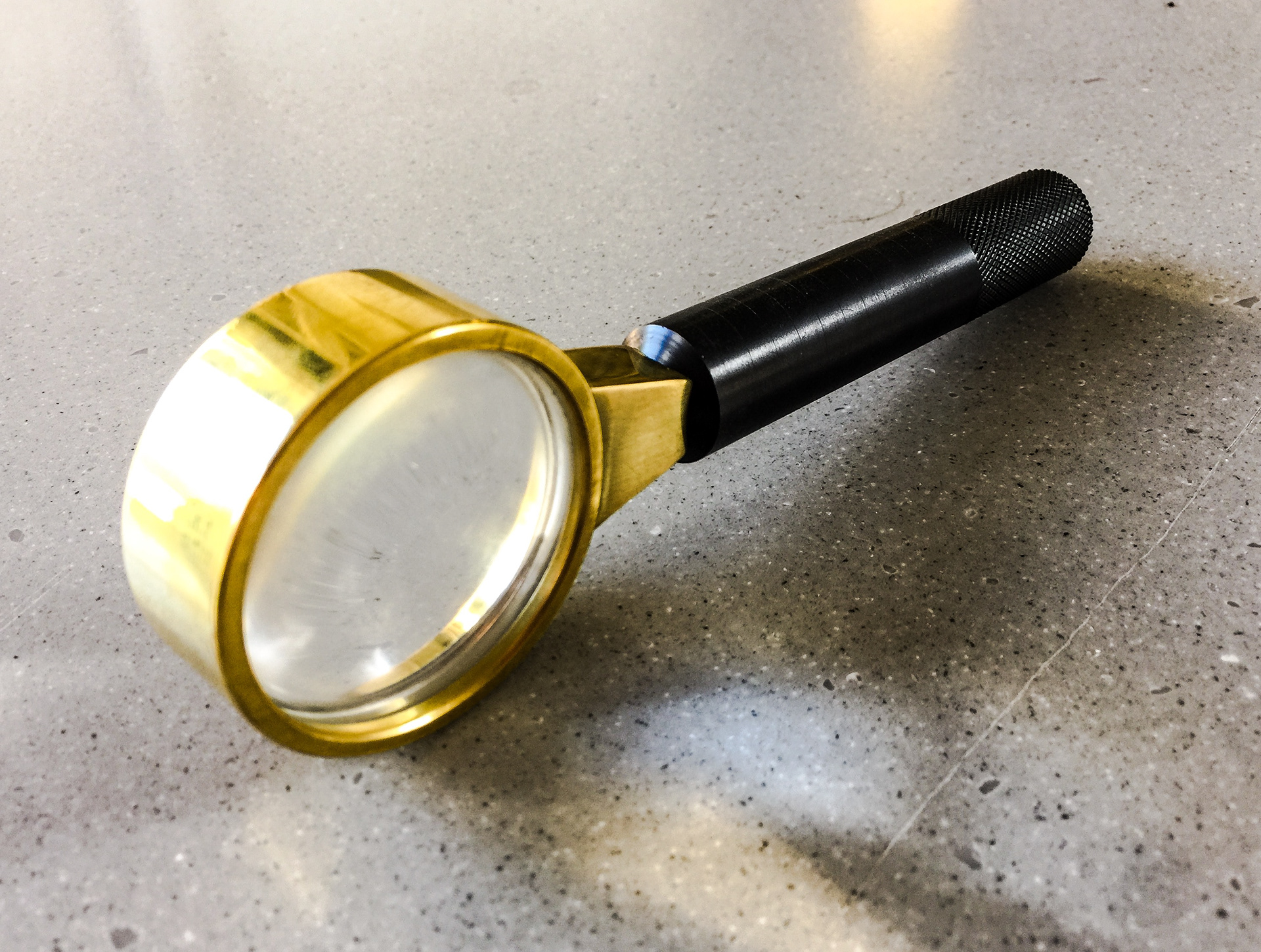 Course - 
ME203
-
Design and Manufacturing
Materials - brass, acrylic, delrin
Skills - milling, turning, brazing, sanding, polishing
Manufactured a magnifying glass. To do so, I turned an acrylic lens and its brass encasing on the lathe and machined a brass lug using a mill. I then brazed the brass circle to the lug using slivers of silver. Finally, I attached this piece to a delrin handle, which I had also turned and knurled on the lathe.
—win '17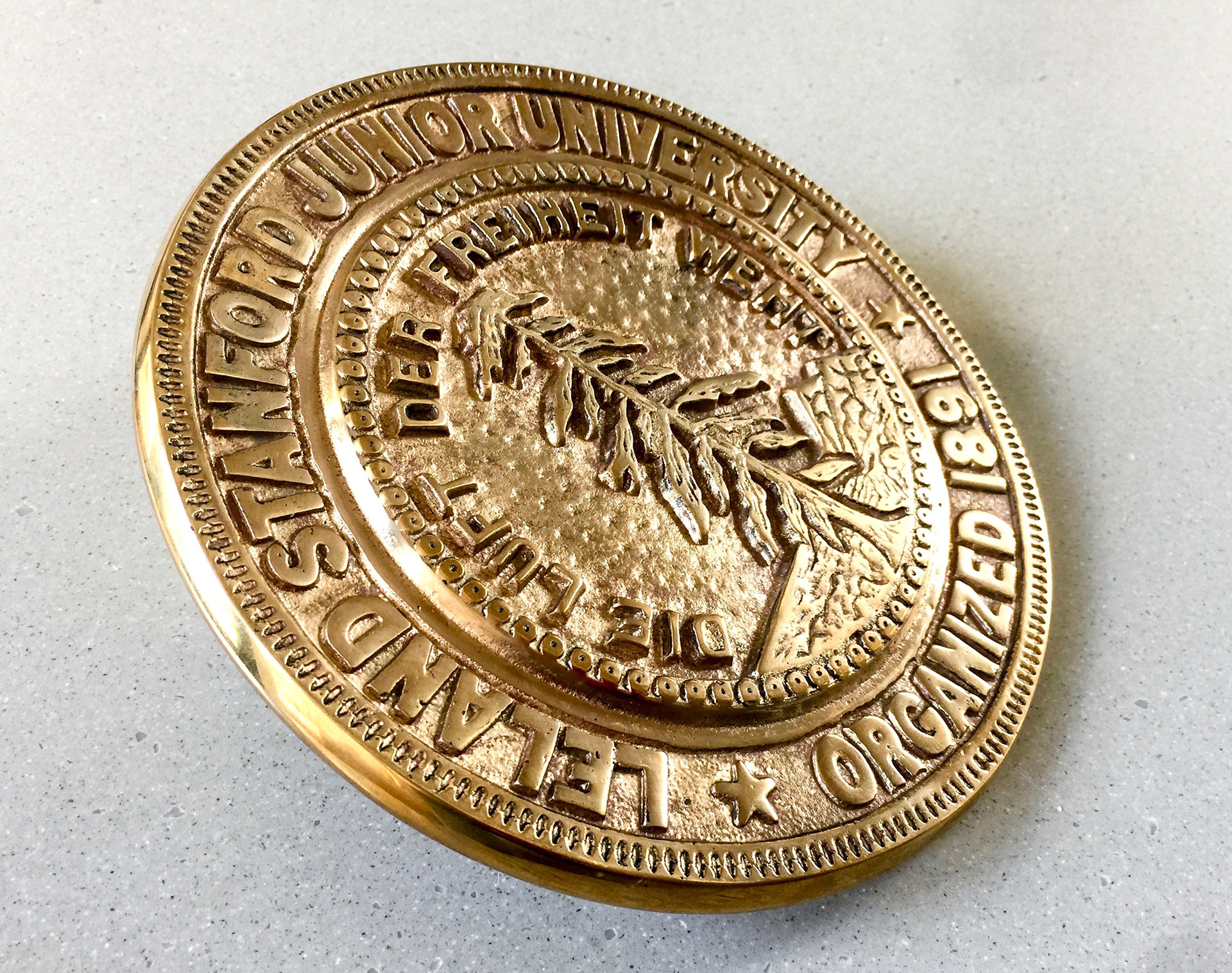 Course - 
ME203
-
Design and Manufacturing
Materials - bronze
Skills -
sand casting
, sanding, polishing
Used a wooden pattern of Stanford's insignia to sand cast a bronze plaque. 
—win '17